Community News
Green and Gold Garden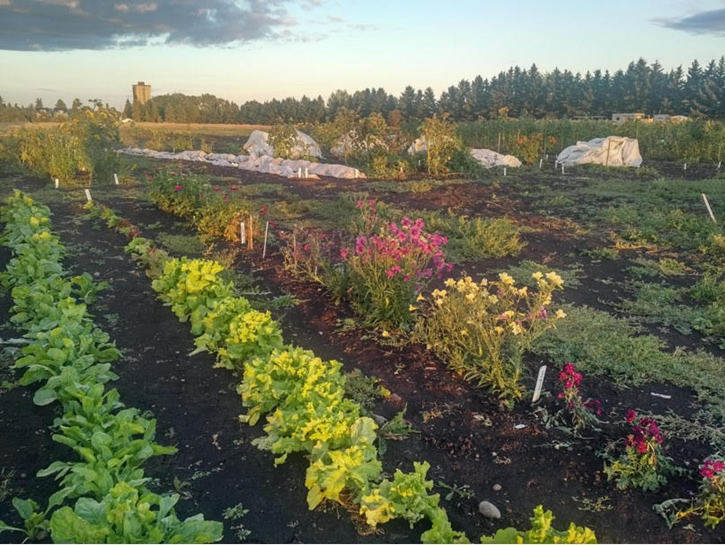 With Fall on its way, the 13th season of the GREEN AND GOLD GARDEN will soon be drawing to a close.
Our last market day will be the Saturday of Thanksgiving weeken: October 9th.
We invite you to come out to our beautiful garden to select from our wide, and colourful. array of organically grown fruits and veggies. We will also feature "bulk buy" bags for your canning and freezing convenience.
All of the money raised from the sales of our produce, goes to the Tubahumurize Women's Project in Rwanda. Our all volunteer operation is very proud of our "think globally, act locally" garden and appreciate your ongoing support. Thank you!
Check our www site for updated information on our Fall market hours,* what produce is available, maps/directions to the garden—and a wealth of information about our history and ongoing operations. www.greengoldgarden.com Contact: gggarden@ualberta.ca
MARKET HOURS*
TUESDAYS – 7-8:30 pm* SATURDAYS – 11-2 pm*
LAST MARKET DAY—SATURDAY--OCTOBER 9
THANKSGIVING WEEKEND
*Please note that our hours change slightly as the days become shorter. Before heading out to the garden, please check our current market times in the Produce Available updates on our website.