Community Garden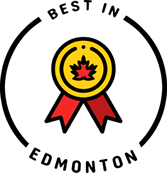 Welcome to the Terwillegar Community Garden! This program is provided through the Terwillegar Community League and the Partners-in-Parks Program of the City of Edmonton. The Terwillegar Community Garden is located across Terwillegar Way from Esther Starkman School (2717 Terwillegar Way).
Ranked one of the Best in Edmonton 2020!
Our Vision
To tend to an enduring and evolving, environmentally conscious and sustainable community garden; endeavoring to cultivate comradery and extend enriching and educational experiences to everyone.
Forms and Contracts
Here are some documents that are pertinent to the Garden:
More Information
If you are interested in more information please contact garden@terwillegar.org.
2022 Garden Season
We will be opening up online registration on March 1.
Returning gardeners will have until March 15 to reserve and pay for their plot(s)
On March 16 the remaining plots will become available.
For new members - we are taking names for our waitlist - if you would like to obtain a garden plot, please email garden@terwillegar.org to have your name put on our waitlist.
Requirements to Register: Completed application form; current Community League membership; agreement to terms outlined in the membership contract, operational guidelines and information in the garden presentation; and payment. If you need to renew or register for a League Membership - please renew your League membership application prior to sending your application so you can include your number in your documentation.
You can buy your Terwillegar Community League membership at online here.
Each garden plot rental is $30 (non-refundable). Electronic payment only please.
Terwillegar Community Garden
A Terwillegar Community League Program
Application for Membership
Registration opens on March 1st for returning gardeners,
and March 15th for prospective new gardeners.
Garden Plots