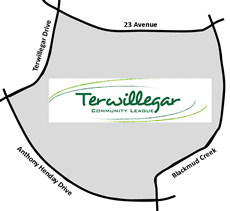 The Terwillegar Community League's newsletter, the Terwillegar Tribune, is published 5 times per year through the support of advertisers and volunteer writers. 8,000 copies are printed and distributed to households and businesses in the Terwillegar Community League's service area.
Advertising in the Tribune
We now have colour ad spots available on a limited basis. Please see our Media Kit for information on deadlines, rates, and submission guidelines. Advertisers are welcome to submit ads to the editor at editor@terwillegar.org.
Writing for the Tribune
The Terwillegar Community League is currently looking for volunteer writers who are willing to submit articles as either a casual or regular contributor. Please note that no experience is necessary. See our Writer Information Kit and Writer Questionnaire for more information on how you can contribute.
| 2022 Submission Deadlines | Released the Week of |
| --- | --- |
| January 27 @ 6 pm | February 13 |
| March 24 @ 6 pm | April 10 |
| June 2 @ 6 pm | June 19 |
| August 18 @ 6 pm | September 4 |
| November 3 @ 6 pm | November 20 |
Photos in the Tribune
Photos which compliment your article are welcome and encouraged. Photos of people now require a photo permission form to ensure the individuals in the photo have given their consent. Photos of large crowds where individuals are not highlighted do not need a form.
Where to Find the Terwillegar Tribune
In addition to home delivery, newsletters are supplied to the following locations:
Riverbend Library
Riverbend Community Centre
Macs Store (Towne Centre Blvd.)
Sobey's (23rd Ave.)
UPS Store (23rd Ave.)
Dairy Queen Grill & Chill (23rd Ave.)
Second Cup (23rd Ave.)
Edo Japan (23rd Ave.)
Starbucks (23rd Ave.)
2012 Terwillegar Tribune Survey
We conducted a survey in 2012 to find out how you, our readers, writers and advertisers, feel about the Terwillegar Tribune. Results can be found here.
If you have any questions, please don't hesitate to contact our editor at editor@terwillegar.org.