News Archive
Canada Day 2015!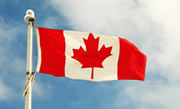 Join us for a Canada Day celebration at Tomlinson Park from 11 am - 3 pm on July 1st!
Neighbourhood BBQ 2015
This summer TCL and the Magrath Save On Foods are partnering to offer free food for a neighbourhood barbeque. With a minimum of seven other participating households, your neighbourhood can sign up to have a great event with the food being provided by TCL.
Recent Events
Feb 18 2019: Family Day 2019
Dec 31 2018: New Year's Eve Party & Fireworks
Dec 15 2018: TCL Holiday Spectacular
Dec 11 2018: TCL AGM
Dec 8 2018: Holiday Sale 2018
Dec 1 2018: Terwillegar Drive Expressway Plan
Nov 28 2018: Public Drop In - Terwillegar Expressway
Oct 31 2018: Halloween Fireworks 2018
Sep 22 2018: I'm Too Big For It Sale - Sept 2018
Sep 13 2018: Famoso Fundraiser
Aug 25 2018: TCL 8th Annual Summer Carnival
Aug 18 2018: Outdoor Movie - Avengers: Infinity War
Aug 16 2018: Famoso Fundraiser
Jul 28 2018: Outdoor Movie Night: Pitch Perfect 3
Jul 7 2018: Outdoor Movie Night: July 2018
Jul 1 2018: Canada Day 2018
Jun 23 2018: Outdoor Movie Night: TBD
May 4 2018: Outdoor Movie Night: The Last Jedi
Apr 21 2018: I'm Too Big For It Sale