News Archive
May the 4th Be With You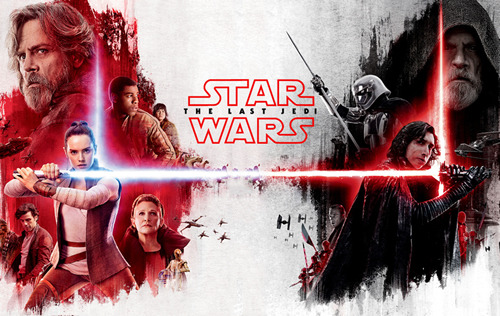 Our first outdoor movie event for 2018 is this Friday.
VENUE CHANGE: As we are a bit earlier than normal, this event is being held in LOT D at the Terwillegar Recreation Centre. Make sure you bring your lawn chairs!
Activities start around 8pm with the Saber Guild – Echo Base Temple putting on a demonstration. Come in costume and get some tips from Edmonton's Jedi and Sith. https://www.facebook.com/SaberGuildEchoBase/
TCL will also be providing Kettle Corn at the event.
The Last Jedi will start just after 9 pm.
I'm Too Big For It Sale
The TCL Semi-Annual I'm Too Big For It Sale is back!
When: Saturday, April 21, 2018 from 10 am - 1 pm
Where: Terwillegar Community Church – 1751 Towne Centre Blvd.
Tables are still available. To get a table please complete and submit a vendor application. View the application for more details and contact information.
Terwillegar Drive Concept Planning Study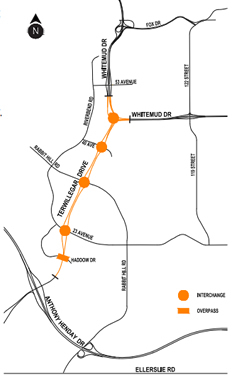 The City of Edmonton has launched a Planning Study to update the Terwillegar Drive Concept Plan with a goal to develop a true freeway configuration (no traffic signals) between Whitemud Drive and Anthony Henday Drive. The study includes the review and updating of interchange plans for Terwillegar Drive/Whitemud Drive, 23 Avenue, Rabbit Hill Road and 40 Avenue/Bulyea Road, as well as overpass plans at Haddow Drive.
Online Question and Answer at edmonton.ca/terwillegardrivestudy begins January 24th.
Take the Survey (open until February 15, 2018)
Click to view pdf for more information.
Family Day 2018
Join us at the Terwillegar Towne community gardens (behind the Terwillegar Community Church) for the TCL Family Day celebration on February 19th!
Outdoor activities will start at 3 pm (weather permitting). Festivities will then move inside the TCC Church for dinner and a movie (Coco) starting around 5 pm.
We look forward to seeing you there!
Family NYE Party & Fireworks
Update: New Year's Eve 8pm fireworks are still on but all other activities cancelled due to the cold.

The Ridge Community League is hosting their Annual Family New Year's Eve Party & Fireworks Show at Haddow Park on December 31, 2017 from 5 pm - 8:30 pm.
The event features sledding, horse-drawn sleigh rides (5 - 7:30 - come early!), cookies and warm drinks. Fun for kids includes snow-shoeing, bannock-making, and bring your toboggan!
Everyone welcome! Please bring a food or cash donation for the Edmonton Food Bank, and stay for the huge Fireworks Finale at 8:00 pm.
We really appreciate getting volunteers to help! Please email info@theridgeonline.ca to volunteer.
For details, visit The Ridge Community League on Facebook
Update: New Year's Eve 8pm fireworks are still on but all other activities cancelled due to the cold.
Recent Events
Dec 31 2018: New Year's Eve Party & Fireworks
Dec 15 2018: TCL Holiday Spectacular
Dec 11 2018: TCL AGM
Dec 8 2018: Holiday Sale 2018
Dec 1 2018: Terwillegar Drive Expressway Plan
Nov 28 2018: Public Drop In - Terwillegar Expressway
Oct 31 2018: Halloween Fireworks 2018
Sep 22 2018: I'm Too Big For It Sale - Sept 2018
Sep 13 2018: Famoso Fundraiser
Aug 25 2018: TCL 8th Annual Summer Carnival
Aug 18 2018: Outdoor Movie - Avengers: Infinity War
Aug 16 2018: Famoso Fundraiser
Jul 28 2018: Outdoor Movie Night: Pitch Perfect 3
Jul 7 2018: Outdoor Movie Night: July 2018
Jul 1 2018: Canada Day 2018
Jun 23 2018: Outdoor Movie Night: TBD
May 4 2018: Outdoor Movie Night: The Last Jedi
Apr 21 2018: I'm Too Big For It Sale
Feb 19 2018: Family Day 2018