News Archive
2021 Holiday Lights Contest

Nominate a neighbour in our 2021 Holiday Lights Contest.
Send nominations to: tclpresident@terwillegar.org.
TCL Halloween Decorating Contest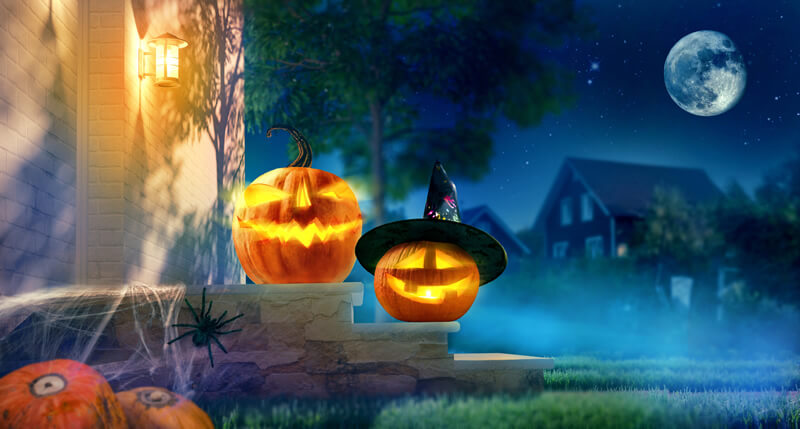 Decorate your home for Halloween and 5 houses will be awarded a $25 Panago Giftcard!
Send your nominations to vicepresident@terwillegar.org by October 29th.
Thanks to all that participate!
Green & Gold Community Garden
The Green and Gold Garden is now open for our 13th season!
Do come to our beautiful garden on the U of A South Campus. We have 2 acres of 50+ varieties of veggies, herbs and flowers. The orchard volunteers oversee the 100+ fruit trees and our berry "patch"…which is close to ½ acre! All of which are grown using organic growing principles. We also specialize in custom bouquets from our colourful collection of flowers.
ALL SUMMER LONG OUR MARKET HOURS ARE:
TUESDAYS : 7 PM TO 8:30 PM
SATURDAYS: 11 A.M. -1 PM
Do check out our website at greengoldgarden.com to see our garden grow - and sign up for weekly e-news during the season to keep up to date on what is being harvested and available at our market days. We already have a large array of vegetables and herbs available - along with our bouquets.
You will also find directions to the Garden on the site.
*The Green and Gold Garden is an all volunteer "garden with a difference." All money raised from the sales of our produce supports the Tubahumurize Project in Rwanda. *
You can read more about this project on our website.
E-mail: gggarden@ualberta.ca
Web site: www.greengoldgarden.com
For the safety of our customers and volunteers, The Green and Gold Garden continues to follow public health guidelines and we continue to encourage physical distancing and wearing masks.
Green and Gold Garden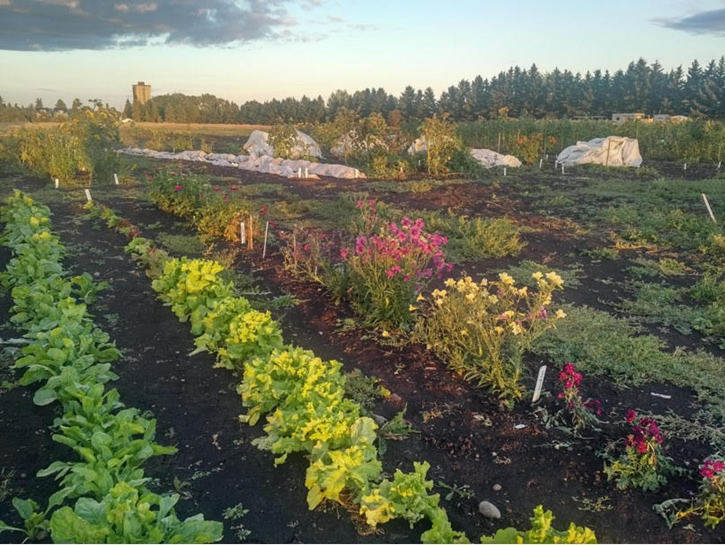 With Fall on its way, the 13th season of the GREEN AND GOLD GARDEN will soon be drawing to a close.
Our last market day will be the Saturday of Thanksgiving weeken: October 9th.
We invite you to come out to our beautiful garden to select from our wide, and colourful. array of organically grown fruits and veggies. We will also feature "bulk buy" bags for your canning and freezing convenience.
All of the money raised from the sales of our produce, goes to the Tubahumurize Women's Project in Rwanda. Our all volunteer operation is very proud of our "think globally, act locally" garden and appreciate your ongoing support. Thank you!
Check our www site for updated information on our Fall market hours,* what produce is available, maps/directions to the garden—and a wealth of information about our history and ongoing operations. www.greengoldgarden.com Contact: gggarden@ualberta.ca
MARKET HOURS*
TUESDAYS – 7-8:30 pm* SATURDAYS – 11-2 pm*
LAST MARKET DAY—SATURDAY--OCTOBER 9
THANKSGIVING WEEKEND
*Please note that our hours change slightly as the days become shorter. Before heading out to the garden, please check our current market times in the Produce Available updates on our website.
Farmers' Market 2021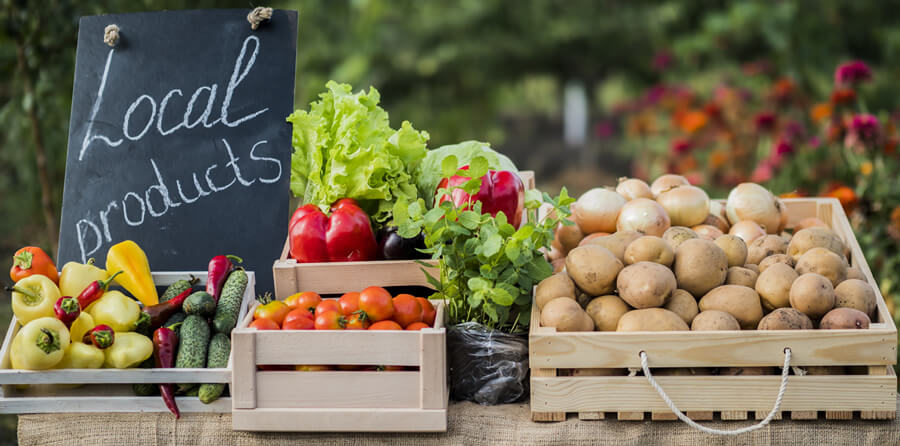 The Southwest Edmonton Farmers' Market is back for 2021! Fresh food, beautiful crafts.
WHERE: Lot D at the Terwillegar Rec Centre.
WHEN: 4:00 - 7:30 pm, May 19th to October 6th, 2021,
For a complete rundown of their COVID Mitigation Strategy / 2021 Season Information - or to onder online - visit swefm.ca.
Recent Events
Sep 24 2022: I'm Too Big for It Sale
Sep 8 2022: Casino Fundraiser
Sep 8 2022: Starlight Casino Fundraiser 
Aug 20 2022: Summer Movie Night
Aug 13 2022: Summer Carnival
Jul 23 2022: Summer Movie Night
Jul 1 2022: Canada Day
Jun 25 2022: Summer Movie Night
Jun 11 2022: Community Garage Sale 2022
Jun 11 2022: Community-Wide Garage Sale!
May 7 2022: Community Clean Up Challenge
Jan 24 2022: TCL Annual General Meeting 
Dec 18 2021: Snow Valley Ski Night